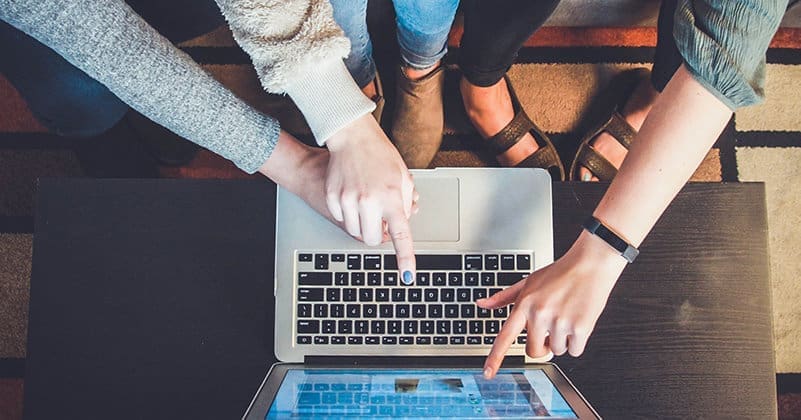 Are you in Brussels, and your team is in Wallonia? Or even further away? Like Zlata Rybchenko, you manage a company on several sites, and need to organise remote work? Discover all the tips from the founder of Spacefeeling.
---
Zlata Rybchenko is the founder of Spacefeeling, a Belgian-Ukrainian interior design company that employs 16 people between Belgium and Ukraine. But how do you organise work between different countries? Find out his tips.
1. Establish a relationship of trust with someone on site
Before you start building your team remotely, you need a trusted person on the ground. This person's help is very valuable to Zlata, as it is through this person that they can establish a link with their team in Ukraine. A lot of things go through the Office Manager, such as recruitment.
2. Organise regular meetings
The employees of Spacefeeling have the habit of meeting every day at 10am on Google Meet. This ritual allows them to discuss what they are going to do during the day, and what they did the day before. The meeting lasts between 15 and 30 minutes, and gets everyone off to a good start for the day. If they have bigger concerns, they know they can talk about them at the weekly meeting. Finally, Zlata holds a third big meeting once a month. At this meeting, everyone can give their ideas for prospecting, but also talk about their successes and failures.
Previously, the Spacefeeling team only met once a month. The consequence was that the team was less productive and less involved in all the projects and the life of the company. It was thanks to the Agile methodology that Zlata changed the way it collaborated with its teams. And it works for Spacefeeling.
3. Always be transparent and involve your staff
If you work with a remote team, you will probably want to know what your employees are doing. And that is normal! However, you also need to be transparent about your work. "Since we started having these meetings once a day, the team is more motivated, more invested and feels more involved in all projects. During these meetings I also explain what I intend to do during my day", says Zlata, who does not want to make a difference between herself and her employees. The important thing here is to be one united team although there are several sites.
4. Use online collaboration tools
The tools are legion on the net, and you will surely find the ones that suit you best. At Spacefeeling, the main tools are:
Slack, for everyday conversations and quick questions.
Google Calendar and Google Meet to organise meetings, and have video conferencing meetings.
A cloud for file sharing.
Jira, qui est un logiciel de gestion de projet très complet, qui permet des agile sprints et une gestion plus simple du travail des collaborateurs.
5. Organise team building
For a team to be united, it is necessary to create a bond. Team building is an excellent way for employees to bond with each other… And with you! For example, the Belgian and Ukrainian teams of Spacefeeling meet twice a year for team building. This year, the team went to the Milan Fair, in order to combine design and bonding. But that's not all, the Ukrainian team, for example, organises a game night once a week. "It really helps to strengthen the team," says Zlata.
Remember that it is not enough to use a few tools to manage a remote team. The most important thing is to remember that you are working with people who need motivation, involvement, inspiration and to feel supported.
Like Zlata, you can manage a remote team from the Hive5. You benefit from a powerful internet connection that can support your video conferences. In addition, you can isolate yourself in one of our small meeting rooms so as not to disturb the other coworkers.