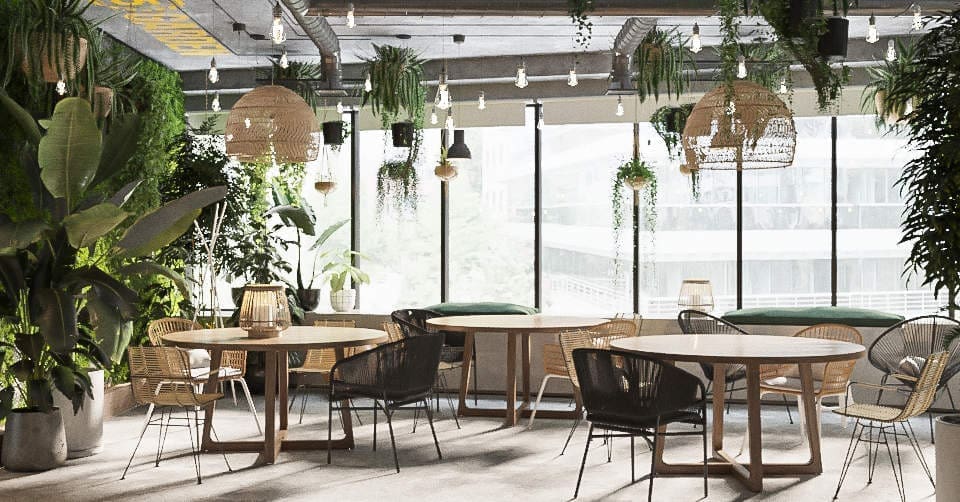 Just after celebrating its third anniversary, Hive5 is expanding and launching a new coworking space just a stone's throw from its first centre. A new offer for freelancers, startups and VSEs, and an unprecedented partnership with the IPM press group. Explanations.
---
For Gaël Van Gijsegem, manager of Hive5, this new opening is a logical step in the growth of the project he has been carrying for three years. "Three years is the age of maturity and the first assessments. It's the time when we ask ourselves the difficult question: stop or continue? For us, it's clearly 'still': we've had to turn away quite a few people in recent years, which proves that there is a market, certainly in this area of Brussels. But it also means that we are moving up a gear, because we want to secure our place and show the big players who come to Brussels that they will have to play the local team as well."
Growing up in Brussels, but also in Flanders and Wallonia
During discussions on the future with the management of Securex, of which Hive5 is an offshoot, Gaël Van Gijsegem had indeed emphasised the need to grow. But he did not expect the response he would receive. "For me, it was logical to grow in Brussels, and to expand near our first space, since we know there is a market. But when I proposed this project to the management, they told me that they agreed to continue the development in Brussels on the condition that they think about a national development plan. In concrete terms, this means opening four new centres over the next four years, in Flanders and Wallonia. Hive5 will therefore become a real national brand, and, I hope, a player that will count in the world of coworking against the behemoths that are Silversquare, and especially WeWork."
Synergies with IPM
The new coworking space, which will open in the autumn, is also a collaboration between Securex, the Hive5 and the IPM media group . "We are moving into the same building as IPM, and they have offered to partner in this new initiative. For our future coworkers, this is a great deal: they will have easier access to the press, which is important for startups that want to get the word out. And they will also have access to publishing and marketing services at a low rate. It's a win-win strategy: the Hive5, IPM and our members." This new opening will also be an opportunity for the Hive5 to put in place the tools necessary for its growth.
Creating the same experience everywhere
Gaël Van Gijsegem intends to create a "Hive5 experience" that is similar – but not identical – in all Hive5-labelled spaces. "For example, we try to maintain a certain consistency in the interior design, for which we are working with SpaceFeeling, a startup that was one of our first clients. The idea is that each space is different, but retains enough common features with the other spaces. The new coworking space on Rue des Francs will be the first example. It will have the same atmosphere, but in an urban garden context. You'll see, it will be very different, and at the same time very similar! We are also working with WowLab, another coworker, to develop a striking onboarding experience for our future coworkers."
While waiting to conquer the other two regions of the country, Hive5 is consolidating its Brussels base with great enthusiasm.